Thursday night Outpost Services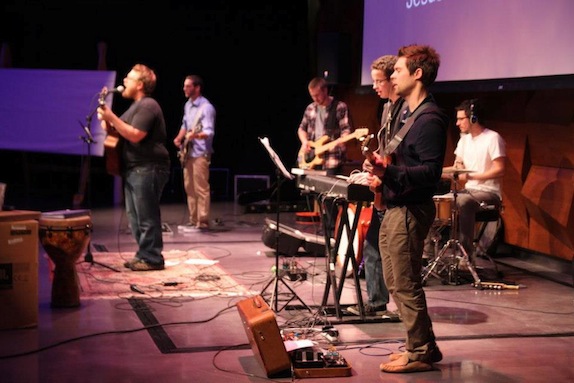 During the fall and spring semesters, we have a weekly worship service in which we gather together to worship the Living God. We consider our Thursday night meetings "a gathering" of the small groups. It's a time to be together as family, worship God through song, dance, and even art, and to hear a challenging message from one of our staffers. There are also times for prayer individually and corporately. We believe that God can change your situation, and that there is power through prayer.
While we highly value deep relationships through small groups, you do not have to be in a small group to attend our worship services. We welcome anyone and everyone!
You will never be pressured or judged, and if you are seeking out truth, we especially welcome you to come join this journey with us!
We meet every Thursday night at 7:00pm. The first gathering will be in Health & Exercise Science 105. The following 4 weeks, we'll be outdoors at the CSU Trees Area. Be sure to like us on Facebook for location updates! You can also follow us on Twitter or Instagram! For more information or answers to questions, contact us here.