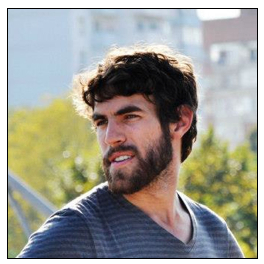 Brent's Bio: In my second year at Colorado State, after a seemingly random encounter with a group of guys from Texas, guys who would later become leaders in my life and brothers in the truest sense of who a brother is, the course of my life and the events that have followed were radically shifted from any plans I had prior to that year.  Growing up in a Christian home, I was blessed with parents who were strong examples of faith in Jesus Christ, but this faith would not be made my own until that sophomore year, where Christ met me in a radical way, at an annual conference for Chi Alpha.  Now this year, having just graduated with a degree in English, I can only hope to give back to the ministry that has changed my life, through which Christ has actually given me life, and watch as God continues to transform more students at CSU as he continues to write the story of how He used a few individuals to shake-up and change a college campus for His glory.
Hobbies: Backpacking, filming life's best moments (or any moments, really), pretending to make music, and spontaneous road tripping with a car full of too many people.
Favorite Book: The Hiding Place by: Corrie ten Boom
Favorite Quote: "He is no fool who gives what he cannot keep to gain that which he cannot lose." – Jim Elliot.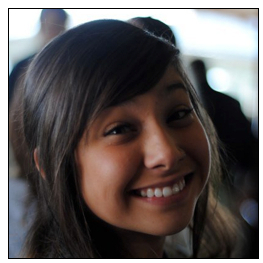 Yliana's Bio: I graduated from Sam Houston State University (yep…yet another Sam graduate on staff at Chi Alpha!), in spring of 2012.  It was through Chi Alpha that Jesus radically changed the course of my life from top to bottom. Plans changed, dreams changed, and just about everything changed. My long sought-after dreams of a career in performance were replaced with new, very different visions for the future. Certainly not ones I would have chosen myself.  I worked as an intern at Sam Houston State's Chi Alpha for the 2012/13 school year and experienced working as a minister full-time, and have found that rather than being just another part of God's plan, He has provided me with a surprising journey of friendship with my husband Brent, as now together we will go to Russia (couldn't ever have seen that coming) to share our lives and love for Jesus with Russian students. Together, Brent and I have always wanted to be missionaries abroad, continuing to work with college students, and the Lord has provided just that kind of opportunity as we work to continue Chi Alpha in Krasnodar, Russia.
Hobbies: Music and live shows, coffee, great books, longboarding.
Favorite Book: The Fourth Dimension by: David Yonggi Cho
Favorite Quote: "A faith untried is no faith at all" – Elizabeth Elliot
** All donations are tax-deductible.